Yesterday, Dennis Itumbi, who was just fired from Harambee House communications team in March, shared a ruling from the Political Parties Disputes Tribunal.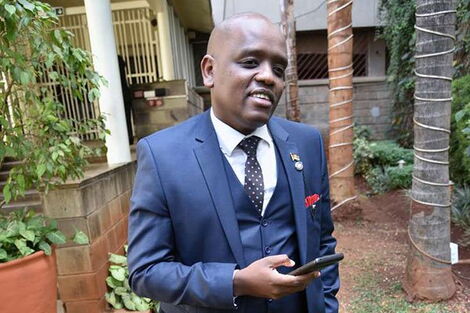 It is now emerging that the ruling Mr. Itumbi shared differs from the one delivered by the tribunal and questions are now being raised regarding the altered document, which was also given to the Senate Speaker Kenneth Lusaka.
Crucially, the forged ruling, through 5 and 6, nullified any decisions founded on the recognition of the coalition between Jubilee and Kanu.
"Meantime in the interest of justice, an interim order be and is hereby issued declaring that any decision or action founded on the coalition agreement purportedly signed between the 1st and 2nd interested parties and deposited on 4th May 2020 and approved/confirmed by the first respondent vide her letter of 08.05.2020 confirmed by the 1st respondent is null and void and of no effect," the forged order reads.
Order number 6 read, "A permanent injunction restraining the 2nd and 3rd Respondents from making any Coalition Agreement on behalf of the 1st Interested Party, Jubilee Party, with any party/parties without a valid, formal resolution of a duly convened National Executive Committee of Jubilee Party and in strict compliance with the provisions of Regulation 21 of the Political Parties (Registration) Regulations, 2019 and Article 32.2 of the 1st Interested Party's Constitution,"
Mr. Itumbi is currently battling forgery charges in court where is he accused of writing a fake letter on a purported murder plot against DP Ruto.